When it comes to pursuing a career in sports, there are many paths one can take. One such path is pursuing a degree in sports management. Here are five excellent reasons to consider a sports management degree:
1. Diverse Career Opportunities
A sports management degree can open doors to a variety of careers within the sports industry, including sports administration, event management, facility management, marketing, and sports media. Graduates can work for sports teams, sports media companies, and sports organizations, among others.
2. Hands-On Learning & Real-World Experience
Many sports management programs offer internships, which allow students to gain real-world experience and make valuable industry connections. The experiential learning opportunities enable them to apply coursework to actual work scenarios and get a feel for the practical aspects of sports management. This can be invaluable when it comes time to enter the job market.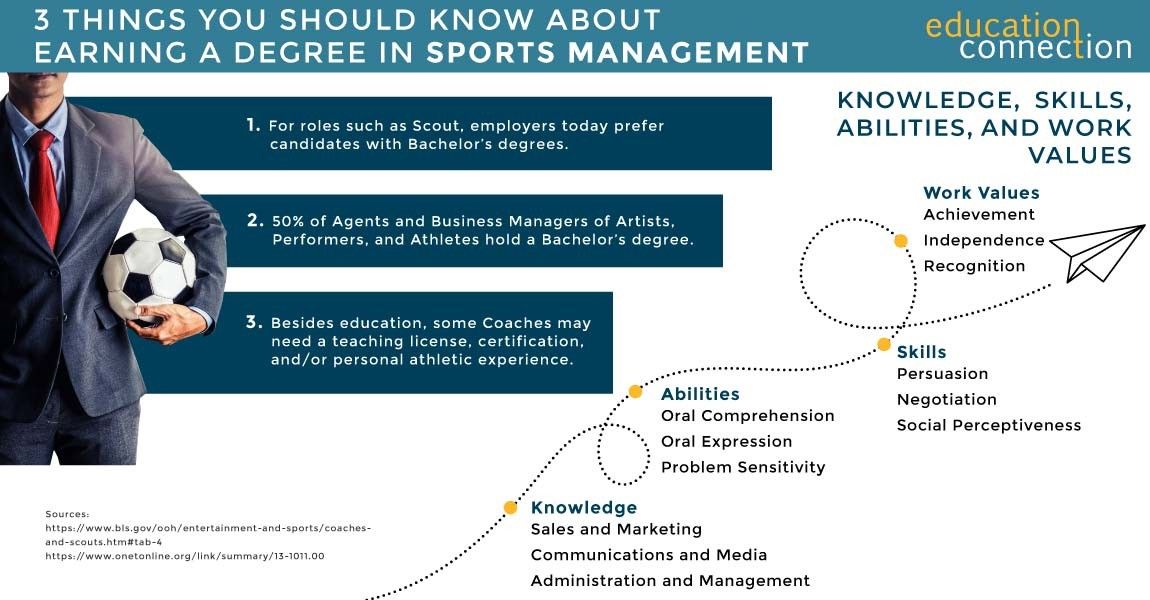 3. High-Demand Industry
The sports industry is growing at a rapid pace, which means there is a high demand for qualified professionals to help manage and operate its various aspects. According to the Bureau of Labor Statistics, the employment of sports management professionals is projected to grow 10 percent from 2020 to 2030, which is faster than the average for all occupations.
4. Competitive Salaries
Along with the high-demand for industry professionals is competitive salaries within the sports management field. According to Glassdoor, the national average salary for sports managers is $63,312 per year, with the top earners making over $96,000 annually. Of course, salary is dependent on factors such as experience, location, and job title.
5. Opportunity to Combine Passion and Career
Many students decide to pursue a degree in sports management because they are passionate about sports. With a sports management degree, graduates can follow their passion while still pursuing a career that offers financial stability and growth. They can work for organizations or teams that share similar values and engage with like-minded individuals who are just as passionate about sports as they are.
Tips and Ideas for a Successful Sports Management Career
So, you've decided to pursue a career in sports management. Here are some tips and ideas to help you succeed:
Develop a Network
One of the most important things you can do to succeed in sports management is to build a robust network. Join relevant industry groups and attend events to meet other professionals and gain valuable industry insight. Networking can also help you find job opportunities and advance your career.
Stay Current
Stay up-to-date with the latest news and trends in the sports industry by subscribing to industry publications, attending conferences, and participating in relevant webinars. Knowing the latest information can help you make informed decisions and stay ahead of the curve.
Gain Relevant Experience
Relevant experience is critical when it comes to securing a job in sports management. Seek out internships, volunteer opportunities, or part-time jobs within the sports industry to gain valuable experience, even if it means starting in a lower-level position.
Build Transferrable Skills
While sports management is a specialized field, there are many transferrable skills that can help you excel in your career, such as leadership, communication, organization, and problem-solving skills. Hone these skills in school, internships, and other experiences.
Find Your Niche
Within sports management, there are many sub-fields, such as event management, sports media, and facility management, to name a few. Explore different areas of sports management and find your niche. Finding an area of focus can help you build specialized skills and make you more marketable to potential employers.
How to Get a Sports Management Degree
If you're interested in pursuing a sports management degree, the following steps can help you get started:
Step 1: Research Programs
Start by researching accredited sports management programs. Consider factors such as location, cost, program structure, and curriculum. Be sure to look for programs that offer internships or other experiential learning opportunities.
Step 2: Apply to Schools
Once you've identified a few programs that interest you, start applying to schools. Each program has its requirements, so be sure to follow the application instructions carefully. You may need to submit transcripts, test scores, essays, and letters of recommendation.
Step 3: Complete the Program
Once you've been accepted into a program, start taking classes and completing coursework. Consider taking electives that align with your interests and career goals. Look for opportunities to gain hands-on experience, such as internships or part-time jobs.
Step 4: Build Relationships
Build relationships with professors, advisors, and other students in your program. Participate in extracurricular activities and attend events to network with other professionals in the industry.
Step 5: Pursue Career Opportunities
After completing your degree, pursue career opportunities in your desired area of sports management. Leverage your network, relevant experience, and transferrable skills to secure a job.
In conclusion, a sports management degree can provide students with a variety of career opportunities, real-world experience, and competitive salaries. With a passion for sports and a dedication to building a successful career, students can thrive in this exciting industry.
If you are looking for Sports Management Major: career choices & opportunities available you've came to the right place. We have 7 Pictures about Sports Management Major: career choices & opportunities available like Sports Management – NHTI, Top 10 Reasons To Get A Sport Management Degree – EducationScientists and also Top 10 Reasons To Get A Sport Management Degree – EducationScientists. Here it is:
Sports Management Major: Career Choices & Opportunities Available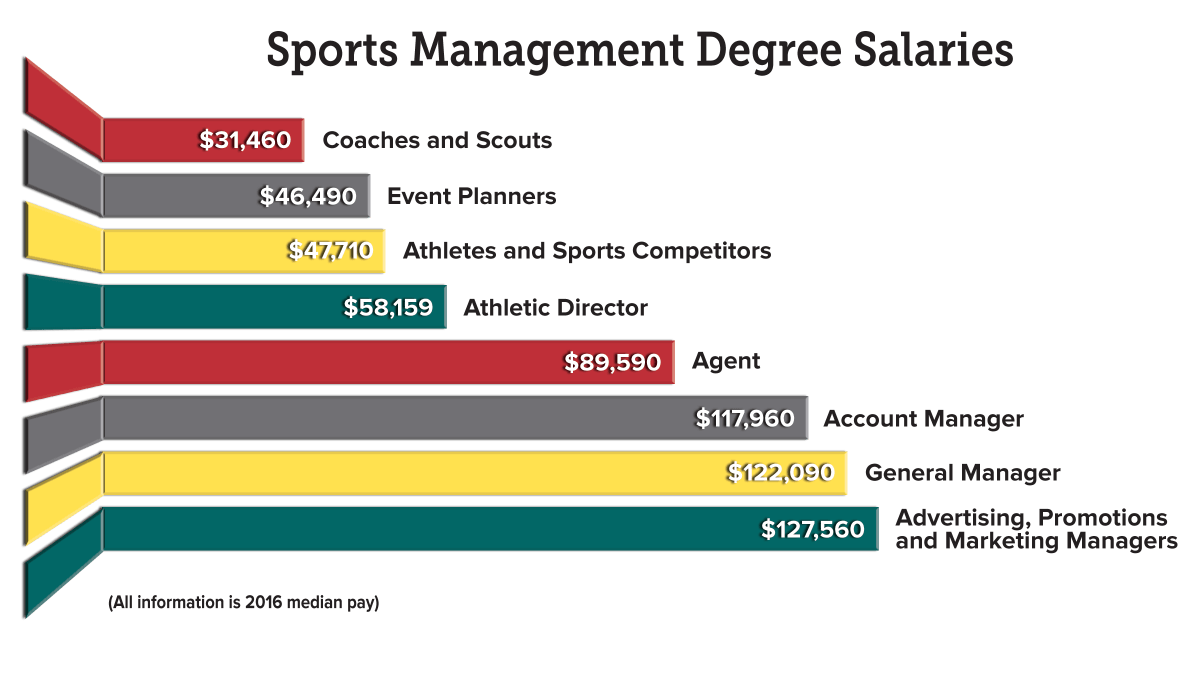 scallywagandvagabond.com
jobs gmercyu law
Sports Management Degree- Best Schools, Major & Programs
www.onlinedegree.com
director athletic yes onlinedegree
Sports Management Major: Career Choices & Opportunities Available
scallywagandvagabond.com
essential
How To Get A Sports Management Degree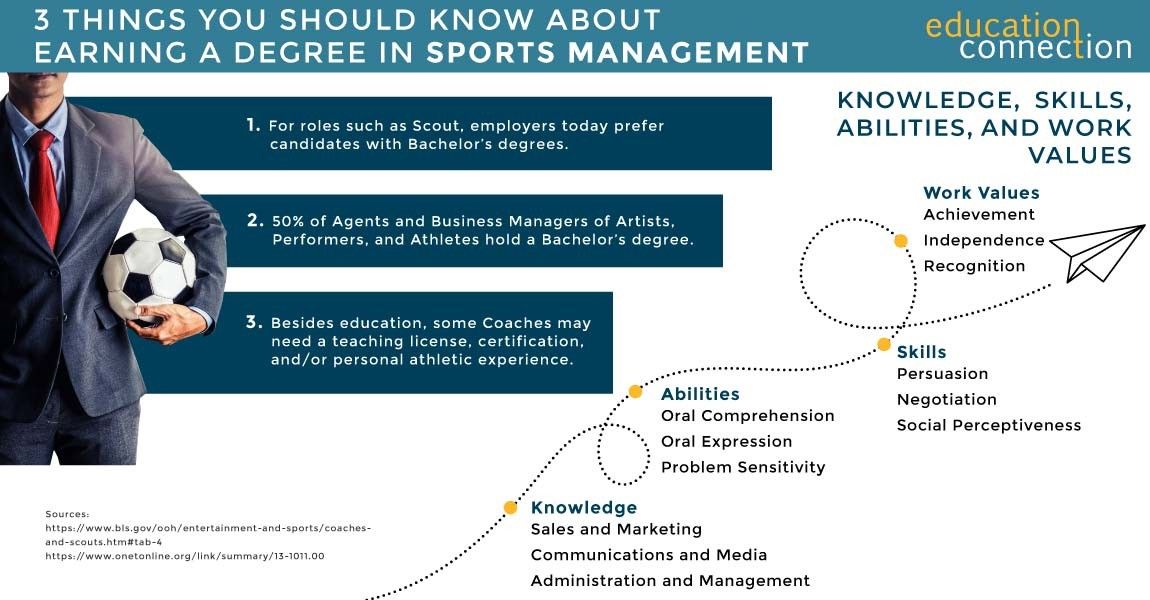 degree-faqs.com
Top 10 Reasons To Get A Sport Management Degree – EducationScientists
educationscientists.com
Sports Management – NHTI
www.nhti.edu
nhti
79 Careers For A Sport Management Major | Sport Management Major, Sport
www.pinterest.ca
management careers sport career sports business goals major marketing college majors degree planning advice
Jobs gmercyu law. Director athletic yes onlinedegree. Sports management major: career choices & opportunities available