Are you a proud Mac user who is curious about the latest buzz surrounding Windows 11? Well, you're in luck! It turns out that installing Windows 11 on your Mac is now a feasible option, thanks to the latest announcement from Parallels Desktop. Better yet, you don't even have to compromise the performance of your Mac to enjoy this new experience.
Windows 11 for Mac
One of the most popular software that can be used to install Windows on a Mac is Parallels Desktop. The company has recently announced that they are working on a new version of their software that can run the new Windows 11 operating system efficiently on Macs. This is an exciting development for Mac users who were hesitant to make the switch to Windows but still wanted to experience its latest version.
How to Install Windows 11 on Mac using Boot Camp
Another method to install Windows 11 on your Mac is by using Boot Camp. This is a built-in utility in Macs that allows the user to install Windows applications on their system quickly. The process of installing Windows 11 on Mac using Boot Camp is straightforward and only requires a few steps. Here are the steps to follow:
First, you need to download the Windows 11 ISO file from the Microsoft website.
Then, open Boot Camp Assistant from your applications folder on your Mac.
Next, select the "Create a Windows 10 or later install disk" checkbox.
Choose the destination where you want to save the Windows installation files.
After that, click Install.
The Boot Camp Assistant will now create a partition on your hard drive for Windows.
Next, you need to restart your Mac and boot into the Windows installer.
Follow the on-screen instructions on the Windows installer to complete the installation process.
Top Windows 11 Features Copied from macOS
While Windows 11 may seem like a brand new, innovative operating system, there are quite a few features from macOS that Microsoft has borrowed.
Rounded Corners
The rounded corners on the windows are a classic macOS design aspect that has been incorporated into Windows 11. This may seem like a small feature, but it significantly impacts the overall look and feel of the operating system.
Centralized Start Menu and Dock
Windows 11 now features the start menu and dock in the center, which is a design philosophy that has been present in macOS for several years now. This is a great feature for users who prefer a cleaner desktop experience, with everything arranged in one centralized location.
Some Tips and Ideas for Windows 11 on Mac
Now that you have successfully installed Windows 11 on your Mac, here are some tips and tricks to make the most out of the experience:
Use the Virtual Desktops Feature
The virtual desktop feature in Windows 11 allows you to create and manage multiple desktops, each with their unique set of open windows and applications. This is an excellent way to stay organized and avoid clutter on your desktop screen.
Install Your Favorite Windows Apps
One of the top advantages of installing Windows 11 on your Mac is the vast library of Windows-supported applications available. This opens up a whole world of applications that were previously unavailable on the Mac operating system.
Customize Your Settings
Windows 11 provides a great deal of customization options that allow users to personalize their experience. From the color scheme to the accent colors and fonts, exploring these options and finding the ones that work best for you is part of the fun of using Windows 11 on your Mac.
Conclusion
With Parallels Desktop and Boot Camp, installing and using Windows 11 on a Mac has never been easier. It can bring a new level of functionality and access to applications that would not have been available on a Mac previously. With some time and patience, Mac users can have the best of both worlds, using both macOS and Windows 11.
If you are searching about Top Windows 11 Features Copied from macOS you've visit to the right place. We have 7 Pictures about Top Windows 11 Features Copied from macOS like How to Install Windows 11 on Mac using Boot Camp, Windows 11 for Mac in the Works, Says Parallels Desktop – MacRumors and also All Intel Macs and Windows 11 turned out to be inoperable. But is there. Here you go:
Top Windows 11 Features Copied From MacOS
www.iphonehacks.com
macos menu taskbar recursos copiado principais atsit
How To Install Windows 11 On Mac Using Boot Camp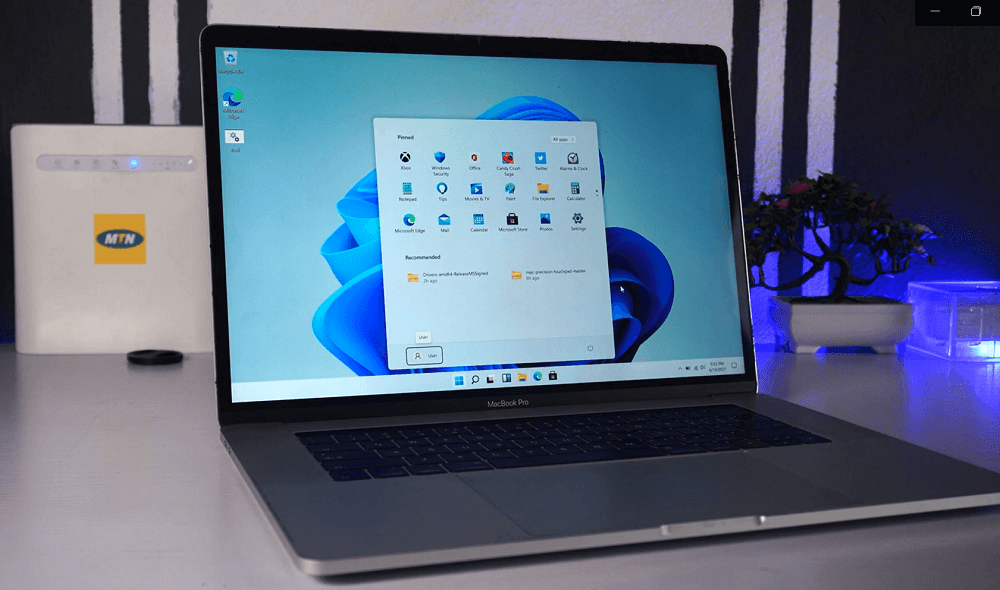 geekermag.com
All Intel Macs And Windows 11 Turned Out To Be Inoperable. But Is There
www.newsdirectory3.com
mac macs workaround appleinsider tpm restrictions inoperable engadget turned
Windows 11 For Mac In The Works, Says Parallels Desktop – MacRumors
www.macrumors.com
parallels macos compatibility macrumors macs improves monterey confirmed aivanet virtualizing
Windows 11 On Mac Pro 1,1 : Windows11
www.reddit.com
Microsoft Unveils Windows 11 With MacOS-style Dock, New Commission-free
9to5mac.com
macos
Top Windows 11 Features Copied From MacOS
www.iphonehacks.com
macos rounded corners blurry
Top windows 11 features copied from macos. Parallels macos compatibility macrumors macs improves monterey confirmed aivanet virtualizing. Macos menu taskbar recursos copiado principais atsit